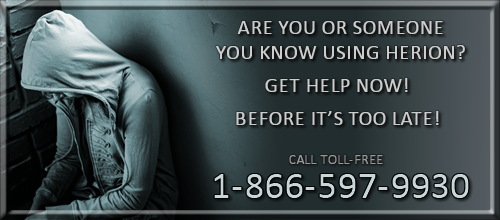 About Heroin
If you or someone you know is using heroin, it is important to know the facts about heroin and the dangers associated with the drug. The purpose of this site is to provide you accurate information about heroin and to help those suffering with heroin addiction or abuse. Heroin addiction is a devastating condition that can destroy lives if not professionally treated. When heroin abuse is ignored, health problems, emotional stability, and psychological issues overcome the addict and life deteriorates quickly.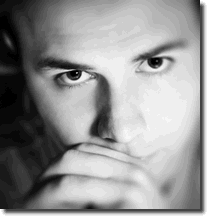 Most of us are not knowledgeable about heroin and heroin addiction and you likely have a lot of questions. Researching information about heroin and treatment for heroin addiction can seem overwhelming so we encourage you to call us at the toll-free number listed on this site to help you navigate the process. Whether your questions are related to finding specific facts about heroin or you want to discuss heroin treatment options or you are not sure if you or your loved one really has a problem; Our experienced counselors can help educate you about heroin, heroin addiction, and heroin treatment.
Heroin is an illicit drug that is processed from morphine, which is derived from the opium poppy plant. Heroin is considered to be one of the most psychologically and physically addictive drugs known in existence and millions of people struggle with heroin addiction and relapse.
Individuals of all ages and lifestyles have used heroin. According to National Household Survey on Drug Abuse, an estimated 3,091,000 U.S. residents aged 12 and older have used heroin at least once in their lifetime. Heroin use among high school students is a particular problem. Nearly 2 percent of high school seniors in the United States used the drug at least once in their lifetime.
All heroin users risk becoming addicted, causing the person to have no other goal in life other than to use more Heroin. This obsession to getting more of the drug results in the heroin addict stealing from friends and family members, neglecting their job or family, or even wandering off for days or weeks at a time on a 'binge'. The result of this behavior is the loss of friends and family, leading to upset and anger for all involved. Heroin also continues to destroy millions of lives not only by means of addiction, but overdose and death.
The path to heroin addiction often starts with experimentation. The individual may first try heroin out of curiosity, because friends were doing it, or in an effort to avoid or erase another problem. At first, the heroin seems to solve the problem or make life better, so he continues to use heroin more and more.
But as the heroin addiction progresses, getting and using the heroin becomes more and more important and the ability to stop using is compromised. What begins as a voluntary choice turns into a physical and psychological need. The good news is that Heroin addiction is treatable. Like any other addiction, heroin addiction can be treated and with the proper care and a positive and determined attitude, sobriety can be achieved.