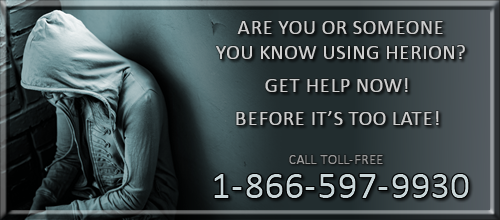 Heroin is a highly addictive and rapidly acting opiate (a drug that is derived from opium). Specifically, heroin is produced from morphine, which is a principal component of opium. Opium is a naturally occurring substance that is extracted from the seedpod of the opium poppy.
---
What does heroin look like? The appearance of heroin can vary dramatically. In the eastern United States, heroin generally is sold as a powder that is white (or off-white) in color. (Generally, the purer the heroin the whiter the color, because variations in color result from the presence of impurities.) In the western United States, most of the heroin available is a solid substance that is black in color. This type of heroin, known as black tar, may be sticky (like tar) or hard to the touch. Powdered heroin that is a dirty brown color also is sold in the western United States.
---
Who uses heroin? Individuals of all ages use heroin--data reported in the National Household Survey on Drug Abuse indicate that an estimated 3,091,000 U.S. residents aged 12 and older have used heroin at least once in their lifetime. The survey also revealed that many teenagers and young adults have used heroin at least once--76,000 individuals aged 12 to 17 and 474,000 individuals aged 18 to 25. Heroin use among high school students is a particular problem. Nearly 2 percent of high school seniors in the United States used the drug at least once in their lifetime, and nearly half of those injected the drug, according to the University of Michigan's Monitoring the Future Survey.
---
How is heroin abused? Heroin is injected, snorted, or smoked. Many new, younger users begin by snorting or smoking heroin because they wish to avoid the social stigma attached to injection drug use. These users often mistakenly believe that snorting or smoking heroin will not lead to addiction.
---
Users who snort or smoke heroin at times graduate to injection because as their bodies become conditioned to the drug, the effects it produces are less intense. They then turn to injection--a more efficient means of administering the drug--to try to attain the more intense effects they experienced when they began using the drug.
---
What are the risks of heroin use? Both new and experienced users risk overdosing on heroin because it is impossible for them to know the purity of the heroin they are using. (Heroin sold on the street often is mixed with other substances such as sugar, starch, or quinine. An added risk results when heroin is mixed with poisons such as strychnine.) Heroin overdoses--which can result whether the drug is snorted, smoked, or injected--can cause slow and shallow breathing, convulsions, coma, and even death.
---
Withdrawal may occur as early as a few hours after the last administration. Withdrawal produces drug cravings, restlessness, muscle and bone pain, insomnia, diarrhea and vomiting, cold flashes with goose bumps ("cold turkey"), kicking movements ("kicking the habit"), and other symptoms. Withdrawal symptoms will peak around 48 to 72 hours after the user has ingested the last dose.
---
Heroin is among the drugs known as "hard" drugs. The good news is that, among teenagers, heroin use is in decline. Among young adults, the number remains relatively stable, with a very slight increase. Even though heroin use remains stable - or is even going down - it is still important to recognize the fact that plenty of people still use heroin.