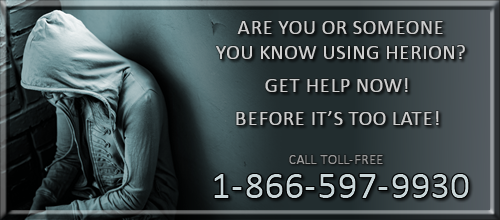 How is heroin used? Heroin is usually injected, sniffed/snorted, or smoked. Typically, a heroin abuser may inject up to four times a day. Intravenous injection provides the greatest intensity and most rapid onset of euphoria (7 to 8 seconds), while intramuscular injection produces a relatively slow onset of euphoria (5 to 8 minutes). When heroin is sniffed or smoked, peak effects are usually felt within 10 to 15 minutes. NIDA researchers have confirmed that all forms of heroin administration are addictive.
---
Injection continues to be the predominant method of heroin use among addicted users seeking treatment; in many CEWG areas, heroin injection is reportedly on the rise, while heroin inhalation is declining. However, certain groups, such as White suburbanites in the Denver area, report smoking or inhaling heroin because they believe that these routes of administration are less likely to lead to addiction. With the shift in heroin abuse patterns comes an even more diverse group of users. In recent years, the availability of higher purity heroin (which is more suitable for inhalation) and the decreases in prices reported in many areas have increased the appeal of heroin for new users who are reluctant to inject. Heroin has also been appearing in more affluent communities.
---
What are the immediate (short-term) effects of heroin use? Soon after injection (or inhalation), heroin crosses the blood-brain barrier. In the brain, heroin is converted to morphine and binds rapidly to opioid receptors.
---
Abusers typically report feeling a surge of pleasurable sensation - a "rush." The intensity of the rush is a function of how much drug is taken and how rapidly the drug enters the brain and binds to the natural opioid receptors. Heroin is particularly addictive because it enters the brain so rapidly. With heroin, the rush is usually accompanied by a warm flushing of the skin, dry mouth, and a heavy feeling in the extremities, which may be accompanied by nausea, vomiting, and severe itching.
---
After the initial effects, heroin abusers usually will be drowsy for several hours. Mental function is clouded by heroin's effect on the central nervous system. Cardiac function slows. Breathing is also severely slowed, sometimes to the point of death. Heroin overdose is a particular risk on the street, where the amount and purity of the drug cannot be accurately known.
---
What are the long-term effects of heroin use? One of the most detrimental long-term effects of heroin use is addiction itself. Addiction is a chronic, relapsing problem, characterized by compulsive drug seeking and use, and by neurochemical and molecular changes in the brain. Heroin also produces profound degrees of tolerance and physical dependence, which are also powerful motivating factors for compulsive use and abuse. As with abusers of any addictive drug, heroin abusers gradually spend more and more time and energy obtaining and using the drug. Once they are addicted, the heroin abusers' primary purpose in life becomes seeking and using drugs. The drugs literally change their brains and their behavior.
---
Physical dependence develops with higher doses of heroin. With physical dependence, the body adapts to the presence of the drug and withdrawal symptoms occur if use is reduced abruptly. Withdrawal may occur within a few hours after the last time the drug is taken. Symptoms of withdrawal include restlessness, muscle and bone pain, insomnia, diarrhea, vomiting, cold flashes with goose bumps ("cold turkey"), and leg movements. Major withdrawal symptoms peak between 24 and 48 hours after the last dose of heroin and subside after about a week. However, some people have shown persistent withdrawal signs for many months. Heroin withdrawal is never fatal to otherwise healthy adults, but it can cause death to the fetus of a pregnant addict.